These littles kept busy for quite some time practicing their transferring skills.
So long, in fact, that I didn't even mind the floor mess that was eventually (inevitably) created.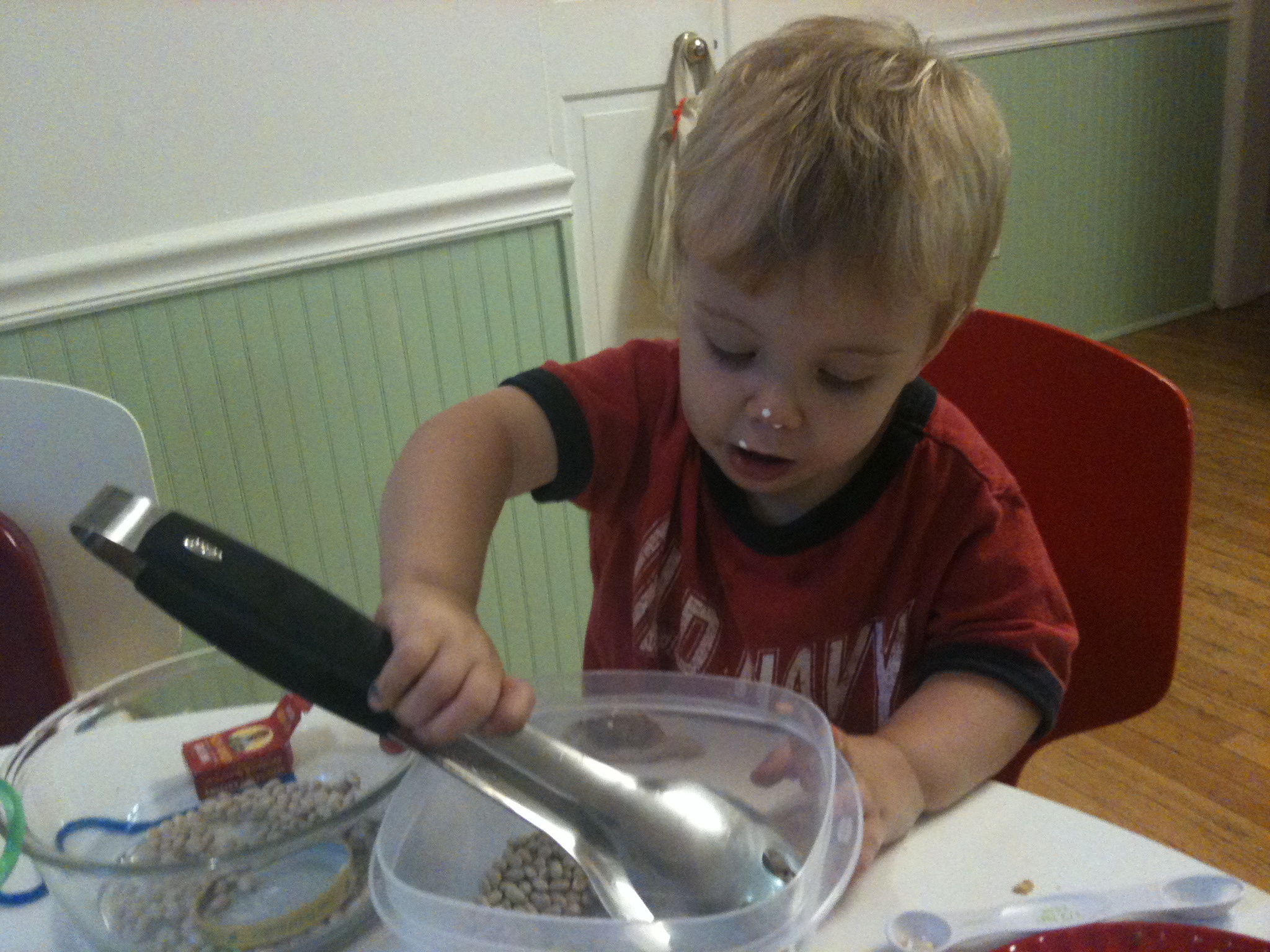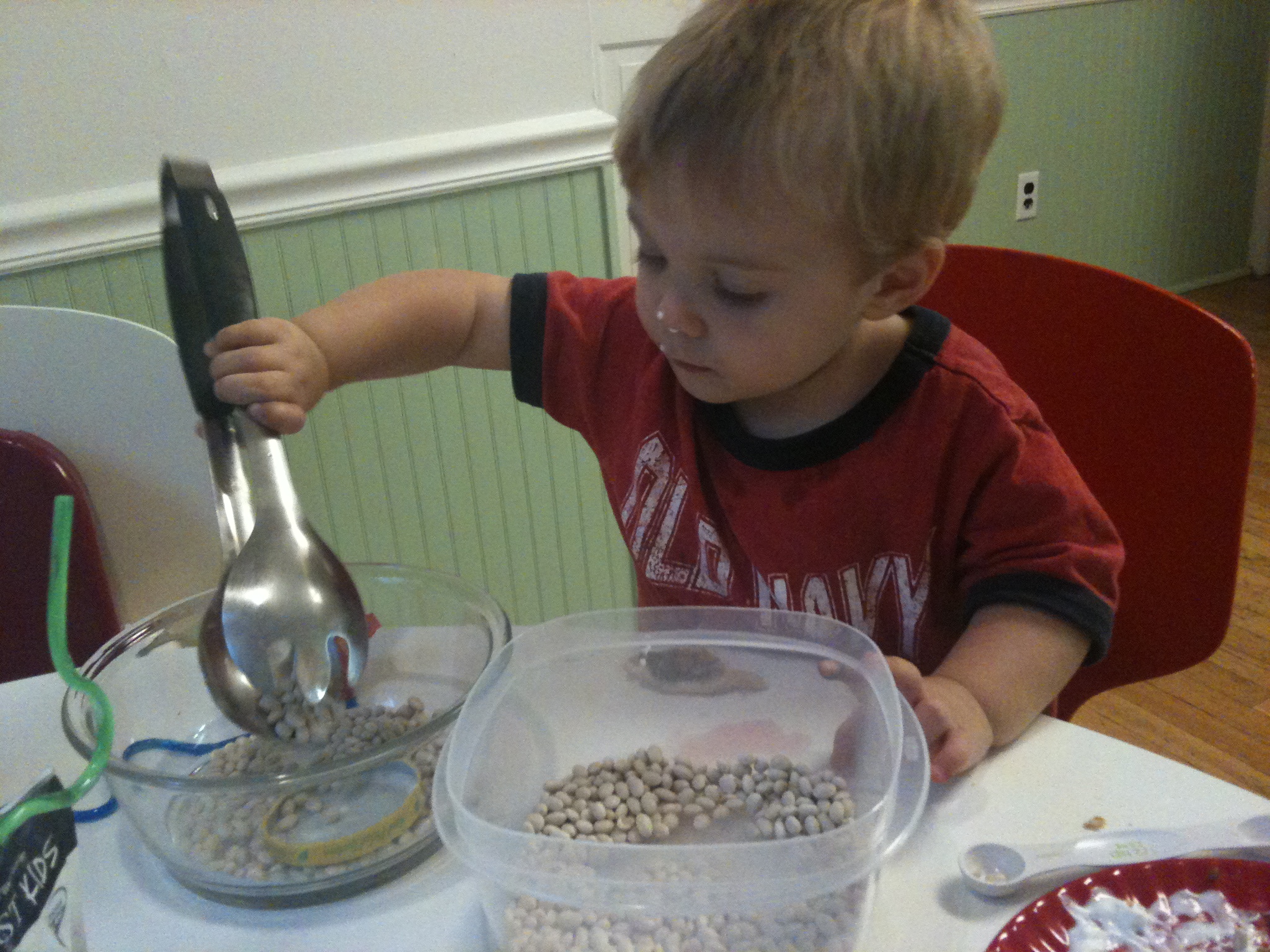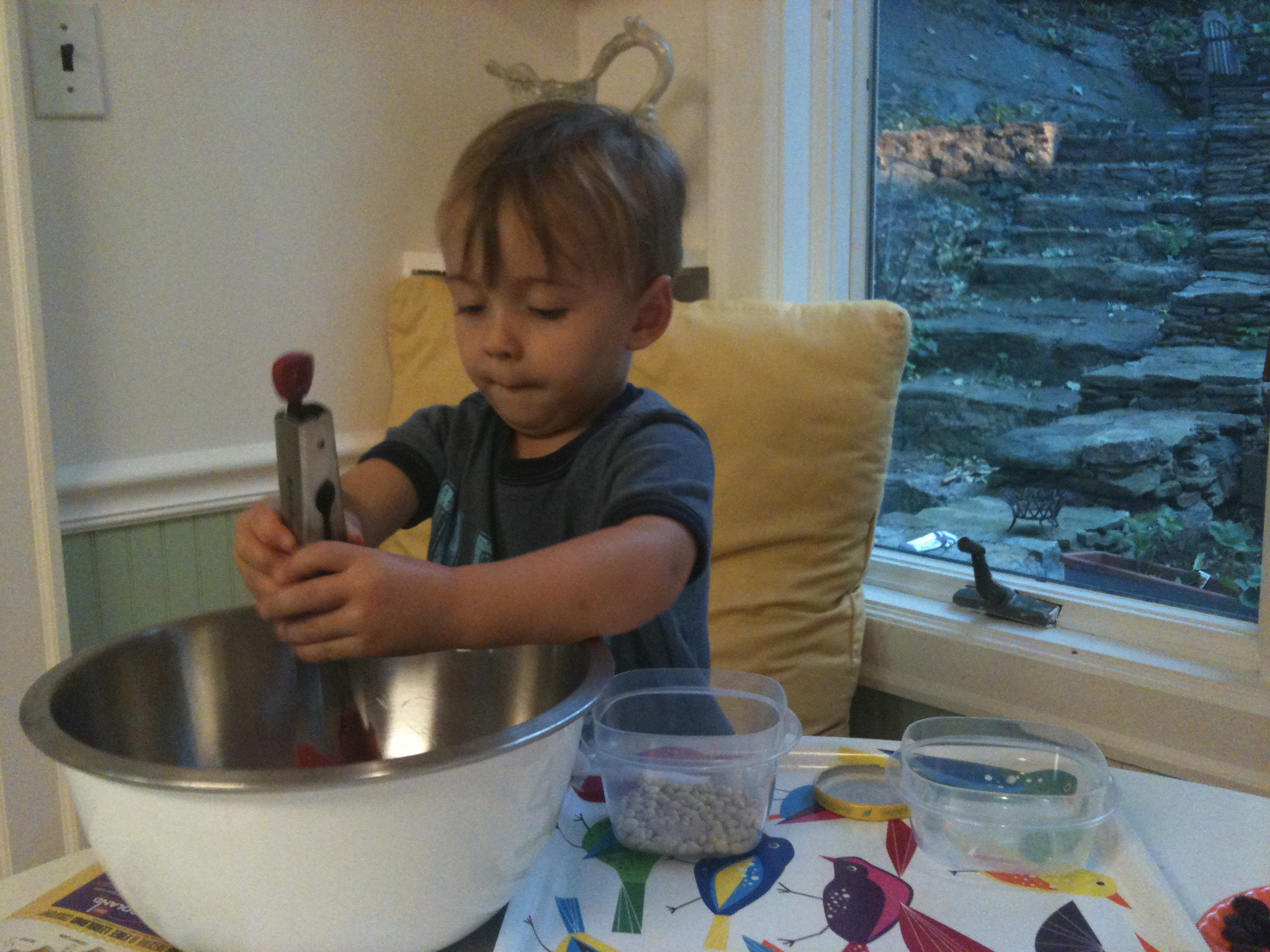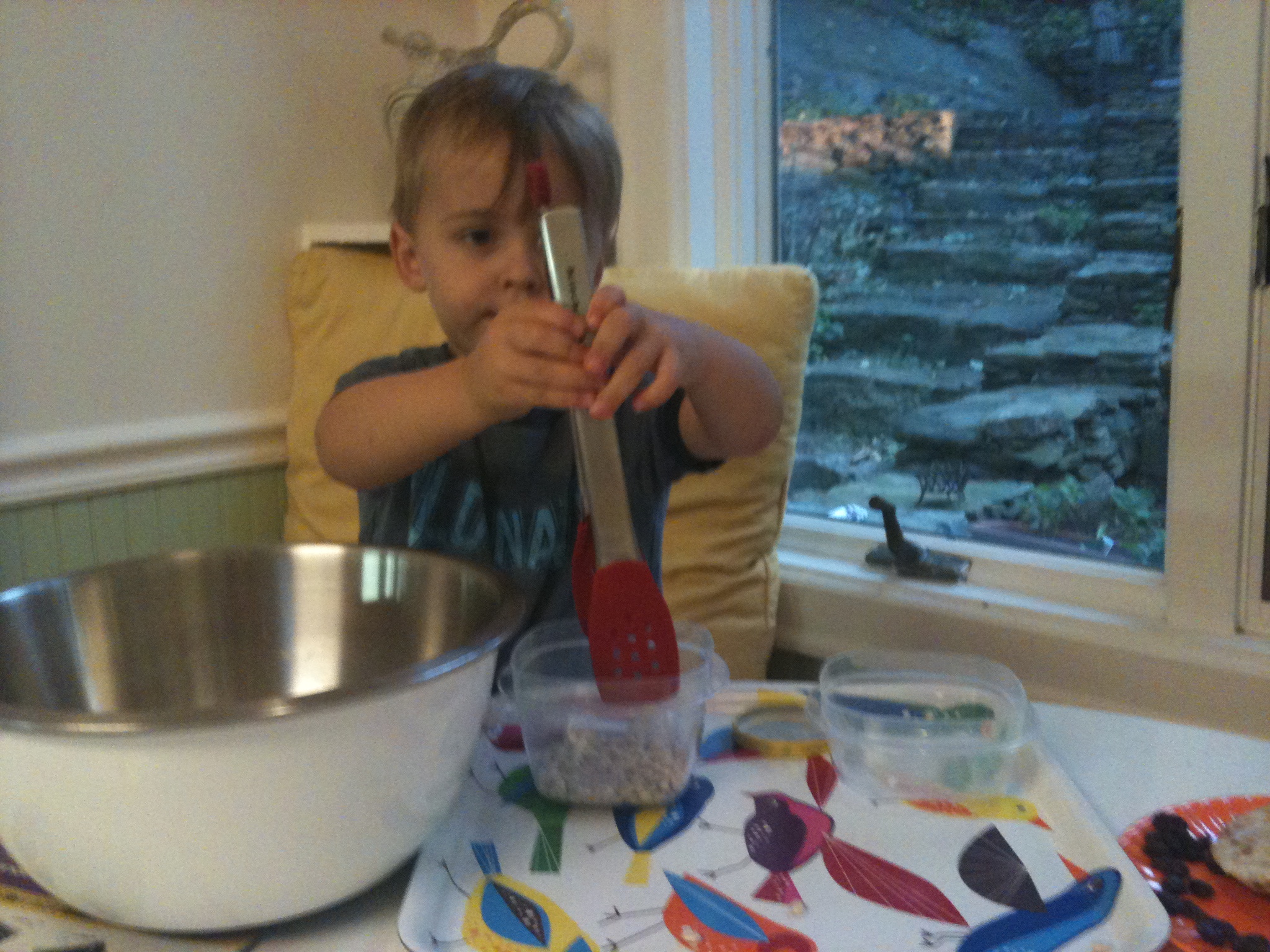 For each child, you'll want:
Dried beans
2 bowls
Tongs
Scoopers of various sizes
Bonus points for containing it all with cute serving trays.