Hi, I'm Britta Alexander. It took me four years to get pregnant. Then I had two baby boys in less than a year and a half. Then I had twins.
Along the way, I've experimented with being every kind of mom:
work at home mom
work 3 days a week in an office mom
work 4 days a week in an office mom
hire a nanny mom
daycare mom
take a work sabbatical mom
launch a new business mom
stay in bed for months during my twin pregnancy mom
and most recently, return to work part-time mom.
Having two toddlers at once almost did me in. (See "The 20 hardest things about having 2 under 2" and "Remembering the toughest of times".) Once I embarked on a purposeful pursuit of joy, things started looking up. (Getting more than 3 consecutive hours of sleep didn't hurt, either.)
Little did I know that when we went for our third child, we'd have twins.
I never in a million years thought twins would be in my future. The twin pregnancy was the greatest test of my physical and emotional strength I've ever known. But look at them now. Swoon.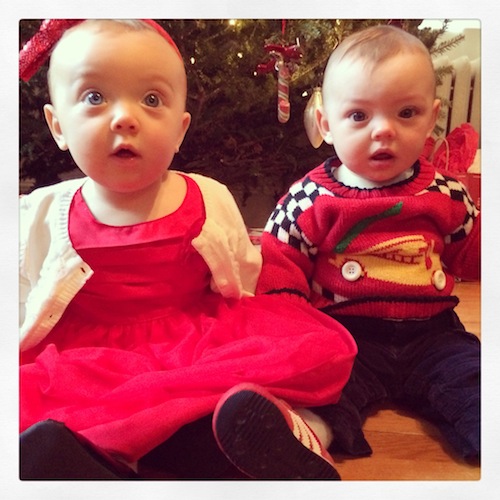 More about me
I launched my first business with my husband in 2005, and my second business in May 2012. I love helping people see things they don't see on their own, launching, organizing, drinking Sancerre and talking shop with close friends. (What can I say, I'm a Capricorn.)
As a mom, I prefer LEGO over pretty much anything (the sense of accomplishment I get from building fire houses!), searching for heart shaped rocks in the garden, and wow-ing my boys with crafts I hoard on Pinterest.