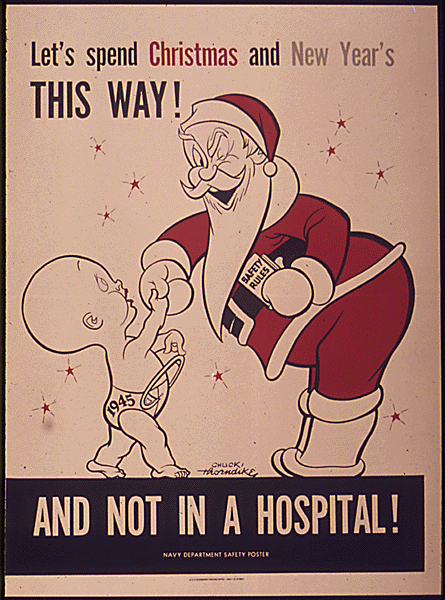 Last year I offered up "5 Mistakes I'll Avoid Next Christmas," in which I vowed to not wait until December for all my Christmas to-do's.
If you share that goal, here are a few things to do before it gets too crazy.
1) Organize your photos
Each year I like to send out a photo calendar to close family members. I also like the idea of giving each child their own "best of 2011″ photo book (not sure whether Christmas or birthdays is a better time for this, but we have a holiday-time birthday boy, so I'd need to get this organized either way).
Round up all the photos (your computer, anything that needs to be dowloaded from the camera, your iPhone, your partner's iPhone, etc.)
Import everything into iPhoto
Put together a "best of" folder and upload to Shutterfly (This is the most time consuming step and I suppose you could always just skip iPhoto and upload everything to Shutterfly or whichever photo storage/printing service you use.)
Bonus: Start putting together the annual calendar and photo books
2) Plan your holiday card
Those superfamilies down the street are all booking photographers to come over and do their family photo for their annual holiday card. As much as I'd like to roll my eyes at this, we had professional shots done last November and it was well worth the time it took to plan it.
If you want a pro photographer, book now. (But remember this is not completely necessary, especially if you only plan on sending out a photo of the kids.)
Brainstorm some photography ideas, including wardrobes. (No khaki pants on the beach!!) Flip through Tiny Prints or Minted for some updated, gorgeous ideas.
Update addresses and add/purge people to/from your holiday card list.
Here's a novel concept: Schedule a deadline for sending them out so they don't arrive mid-January, like most of mine did last year.
3) Think strategically about gifts
During my children's first couple of Christmases, I couldn't wait to add all the loot to our playroom. We were new parents starting from scratch. Now we have an overflow room in the basement of toys. I want to think strategically about the "stuff" we bring into our home.
It's a great time of year to do a toy purge, which will also help you assess what your children have outgrown and things you might like them to have more of (art supplies, anyone?)
Not everyone loves these, but I think Amazon Wishlists are a brilliant way for you to collect your thoughts about things you'd like your children to have–and hopefully their grandparents will agree. If anything, it should give them a better idea of the kinds of things your kids are into. The trick is how to GET them to the Wishlist…
Where do you stand on the volume of gifts you give to your family? If you want to do things a little differently this year, what criteria will you use?
I love this idea I read on Simple Mom (I'm still looking for the direct link): Each child gets 5 presents: Something you want, something you need, something to wear, something to read, and something to eat. Not sure if I could be this disciplined, but I love the concept and it could be a great model for giving to a spouse.
I wrote last year that this Christmas, I won't let extended family members get away with not telling me what they want. (Maybe that's the way to get them to our Wishlists–have them create one for themselves!) I'm even thinking about suggesting we draw names so everyone gets one quality present they really want. (Instead of leaving them in our guest closets like my parents did when they flew home!)
Decide now how you'll keep an inventory of things you buy along the way. Will you store everything in a little-used room in the house or basement? Keep a Google spreadsheet or list on Evernote? Don't make the mistake I did and find stashes of little gifts hidden away–in January.
4) Decide what holiday activities are most important to you
And how you'll make time for them in the midst of your already full family life.
Last year we didn't go to a single Christmas event. Not one!
This year, I'd like to:
Be more plugged in to what my community is up to (the lighting of the village Christmas tree!)
Attend a church concert (how I love Handel's Messiah)
Make at least a handful of the amazing crafts and treats I've pinned on Pinterest
Stroll down Fifth Avenue at night to admire the holiday windows (Bendel! Bergdorfs!)
Do an Activity Advent Calendar with the boys
Go to church at least a couple of times (first must find a church)
And a whoooole bunch of other things…But if I don't look at the calendar and start blocking off some time, I know my family would just as easily stay home in front of the fire in our respective "comfy pants." Which isn't always a bad thing.
What else? What helps you prepare for the holidays?
Leave a comment here!
Image: US National Archives