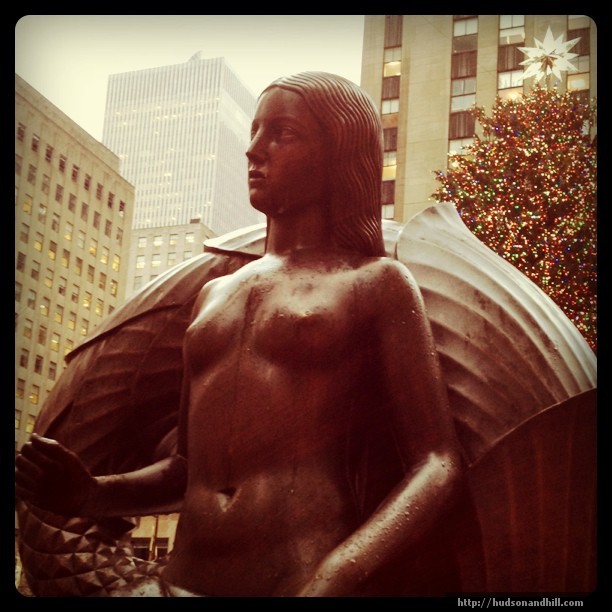 It was raining. I was in the city with the boys.
Anxiety was creeping in, along with a sadness I couldn't wrap my head around.
"Walk," my body said. And so I did.
I covered the double stroller with the rain shield and walked up, up, up the city streets until I reached this.
Her.
Right there in the center of the holiday bustle.
Tourists shoved their way past her to see the big tree, the ice skaters.
Basking in light from the fancy shops, the promenade angels.
Open and proud and calm, and weeping.
A steady presence.
Abiding joy.
My hero.