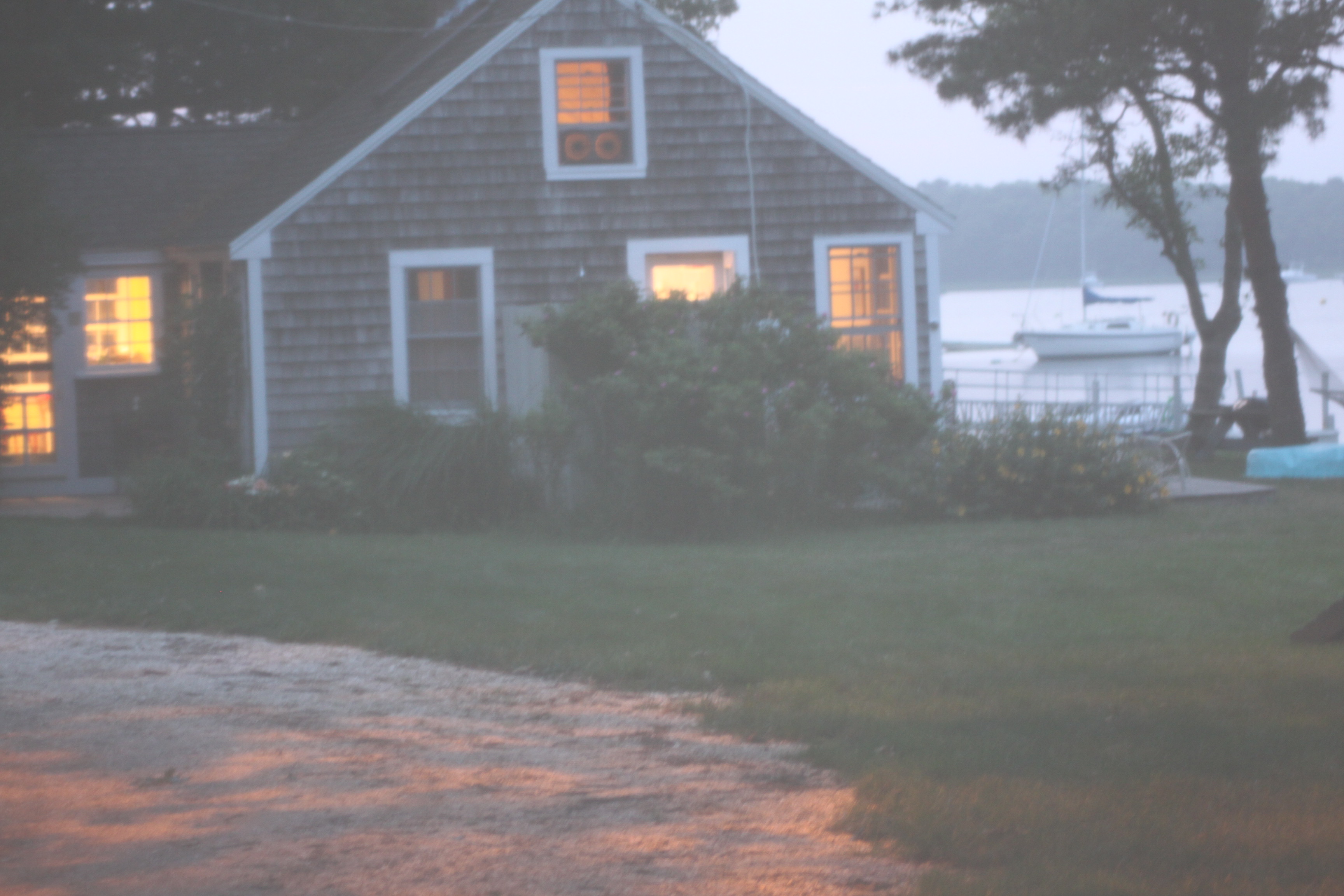 It's almost time for our annual summer vacation on Cape Cod. Every year we thank our lucky stars (and our good friend Nina Max) that we get to go to this little piece of paradise yet again—10 cottages owned by one family tucked away on a little island.
The kids run free from house to house (usually sans clothes), pick raspberries, and busy themselves with vintage toys like this one while the grown ups practice out-doing each other as we trade nights cooking for 20.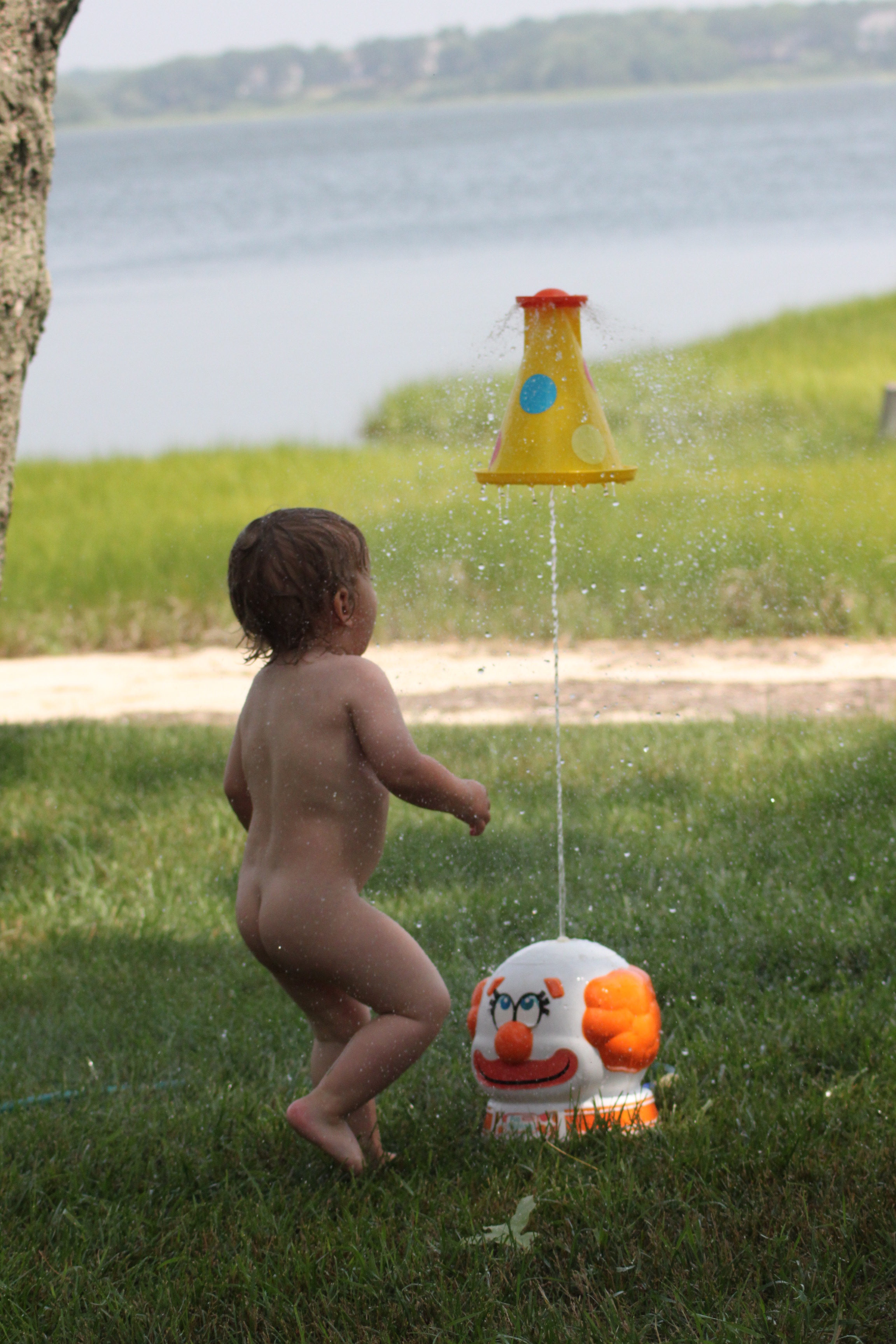 I've given myself the week to pack in hopes of warding off that "oh my god we're going away for 10 days what have I forgotten" bit. (So cliche, such a downer).
I'm also remembering what packing was like last year, which included the breast pump, bottles, baby food, baby spoons, and the big ass Exersaucer, something we decided our pre-crawler really couldn't live without. Packing seems a whole lot less overwhelming this year (it also helps that I'm not in the middle of a postpartum breakdown, ahem).
Since we're staying in a cottage with a full kitchen, I've been putting pantry items aside and keeping it all together in one of these clear plastic bins, like so: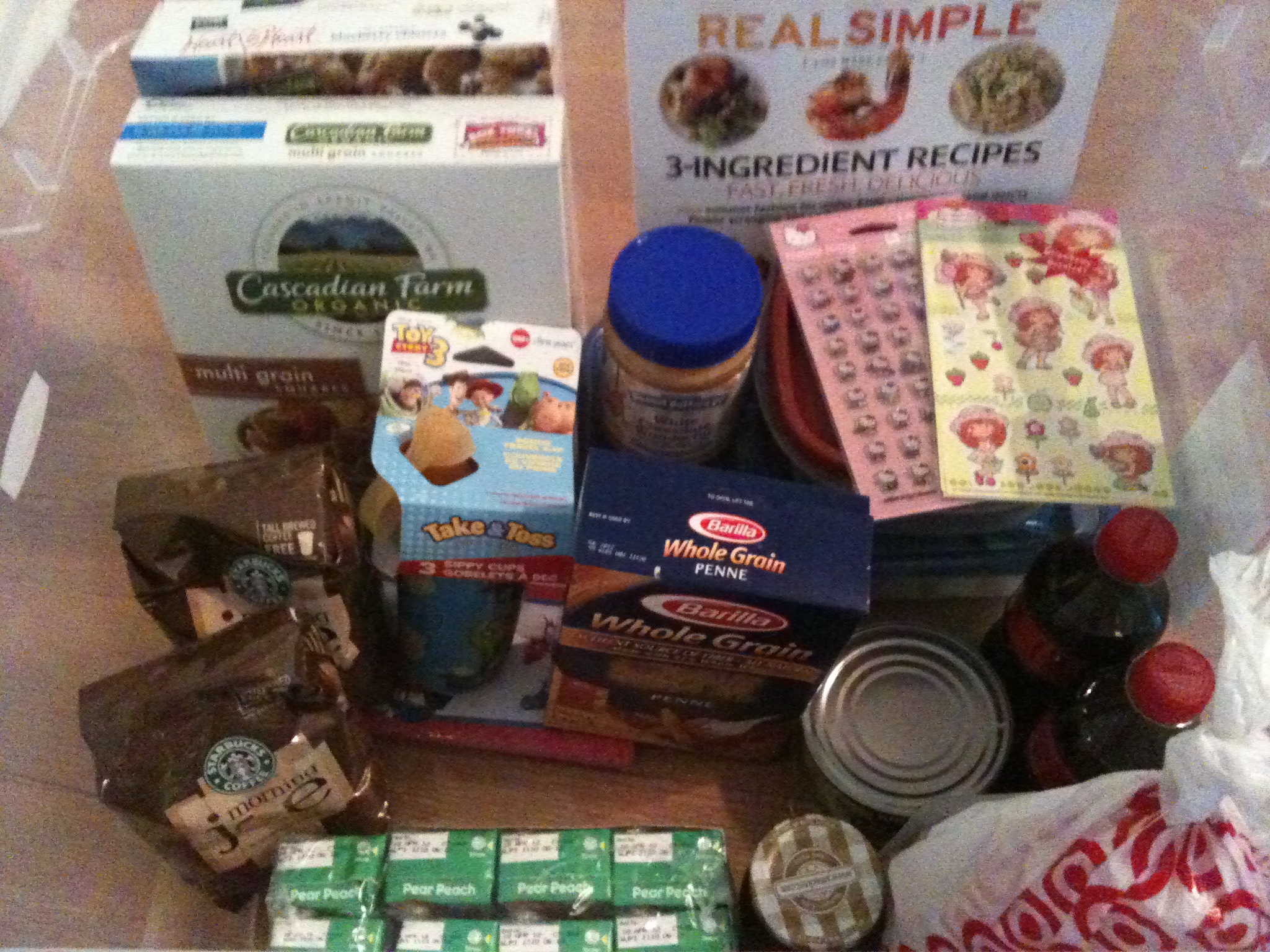 (I keep the top locked on it to ward off curious little fingers.)
Last year I also brought a clear plastic shoe box (if you don't own a whole case of these from the Container Store yet, you don't know what you're missing) with "junk drawer" type stuff. The best thing about these shoe bins is that little kids can't open them, so that's where I stashed things like scissors, post-its, a Sharpie, extra Ziplocks, and kid medicine.
This might seem like overkill, but when you are staying in a house for 10 days, you'd be surprised how often you need a Post-it. How else are your fellow cottagers supposed to find out who is hosting cocktail hour, and when not to knock because babies are sleeping? Sending DMs via Twitter is so not Cape.
As for toys, I'll be packing a backpack for each kid and filling it full of their favorite toys and organic junk food bribes for the car ride. I'm also bringing one small bin with art supplies, Legos, some small toys, and a few books.
For kid clothes, one great piece of advice I read somewhere is to only pack for 5 days, even if you are staying longer. (Of course, with toddlers, each day involves at least 3 changes of clothes…) Packing for 5 days assumes your vacation spot has laundry facilities. Does anyone with more than one kid vacation anywhere without laundry facilities? We sure don't.
And finally, there's the stuff to do before we leave list. Somehow this cutesy summer printable from Wonderful Joy Ahead makes it more like a vacation countdown than a boring to-do list.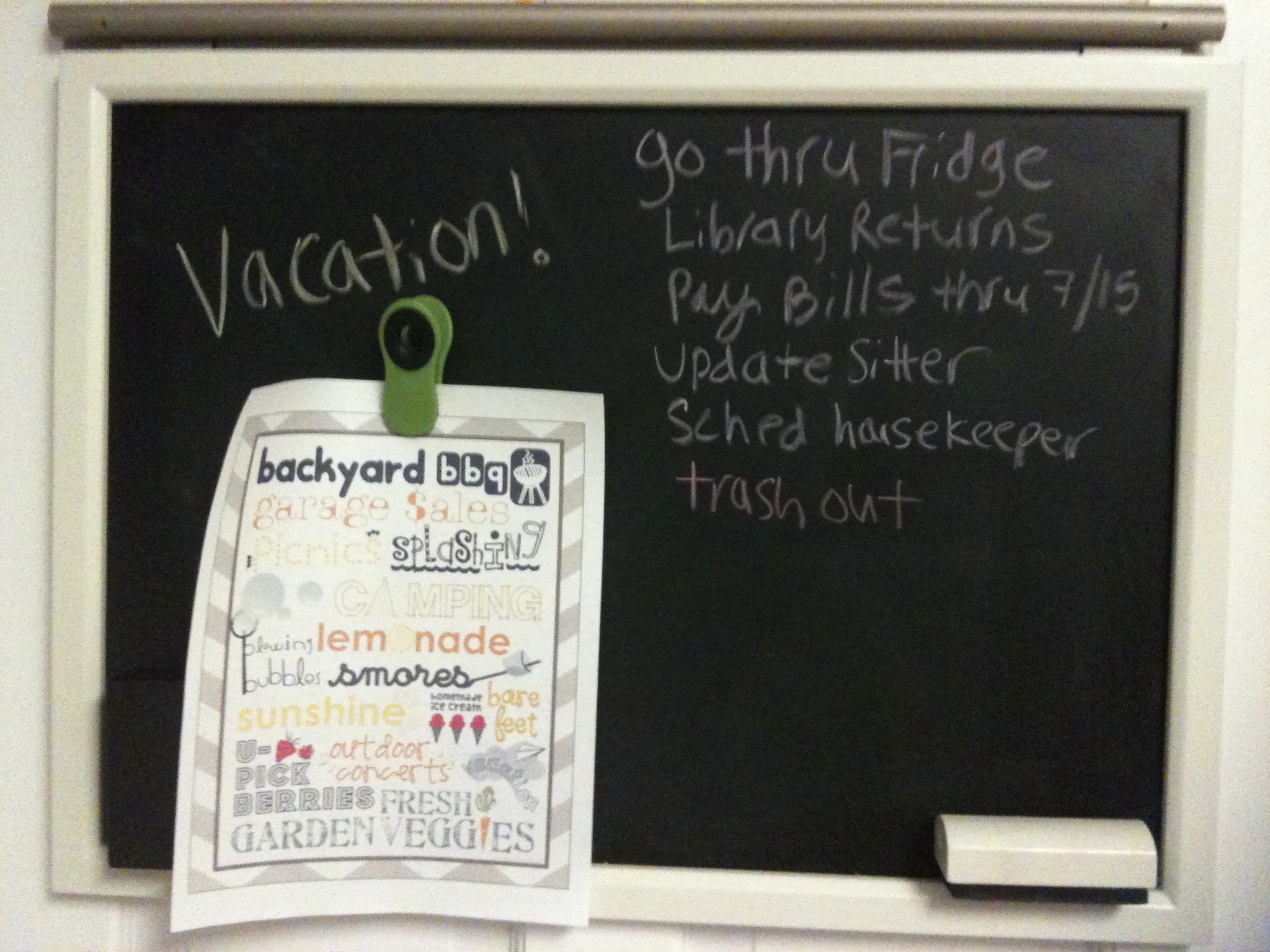 So that's what I've got. What are your tricks for getting off to vacation stress-free?