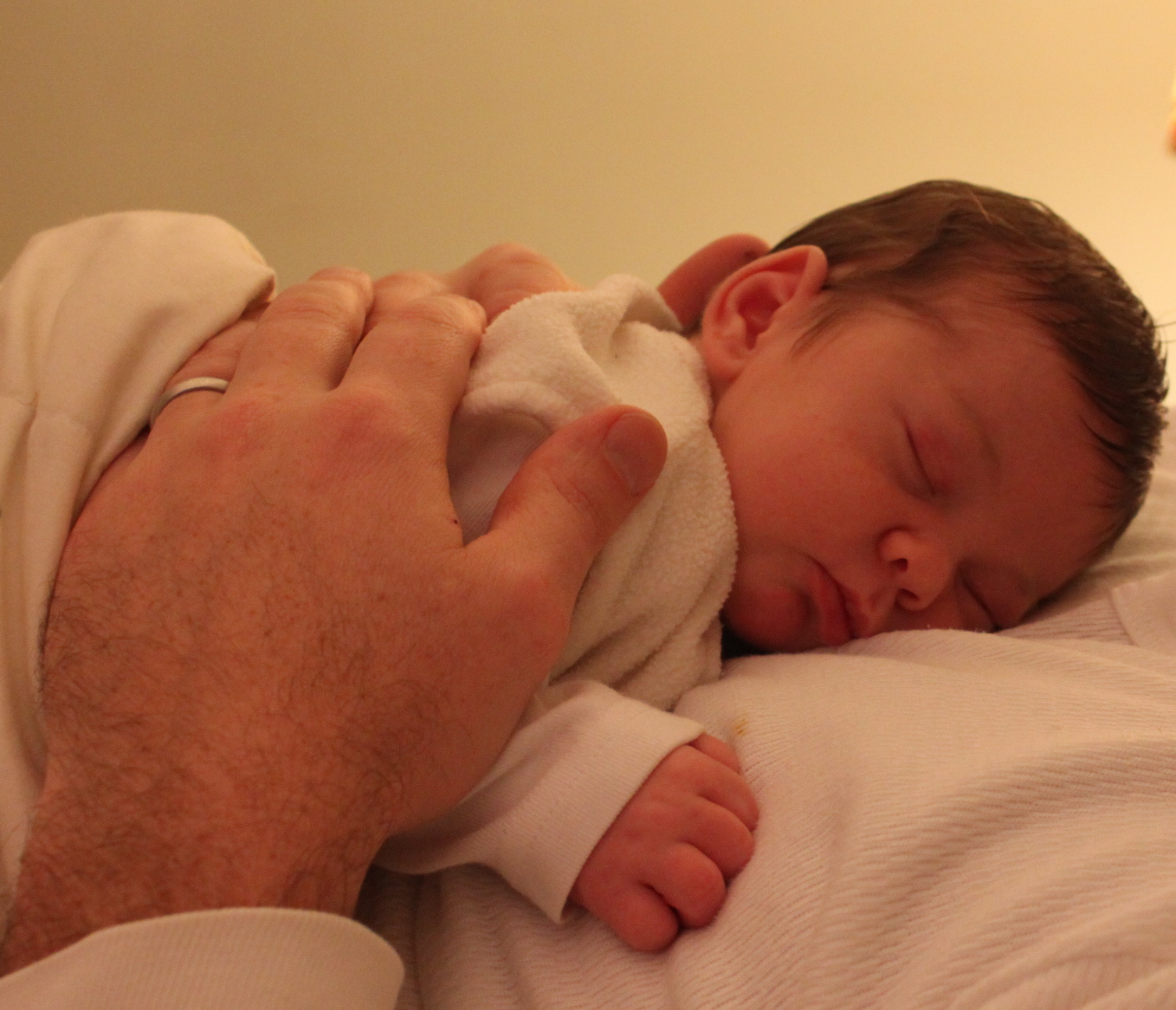 Onesies
Receiving blankets
Pack n Plays, Swings, Crib Mattresses, Highchairs, Gliders
Boppy pillow
Sleeping gowns and caps
Prenatal vitamins
Exersaucers and Jumperoos
Bibs, bibs and more bibs
Bottle brushes
Baby washcloths, which I now use as face cloths for me because they are so sweet
Crib sheets
That silicone nipple shield thing that was the only way I could nurse my firstborn for the first five weeks, thank god for the lactation consultant who came up with that solution
Cloth diapers for nursing, which I stashed in every room and washed by the truckload
Bumbo Baby Seat
Muslin baby blankets
A handful of random womens' clothing to justify my race to the handicapped dressing room to nurse a screaming baby. Why did I think I had to pretend to be trying on yoga pants for them to grant me access?
Lansinoh Breast Milk Storage Bags
Super cuddly blanket sleepers
Avent bottles, Playtex Drop-Ins
Binkies
Those adorable but mostly useless infant toys
Size N, 1, 1-2, 2, 3, and 4 size diapers
And for that matter, the sweet powdery smell of Pampers Swaddlers
Earths' Best baby food, Happy Belly rice cereal, and Gerber Puffs
Similac
Teething remedies
Robeez
Babylegs
Onesies. Plain white sweet little onesies.
And when I walk by those aisles that used to contain 99% of the items on my shopping list, I feel a little sad.