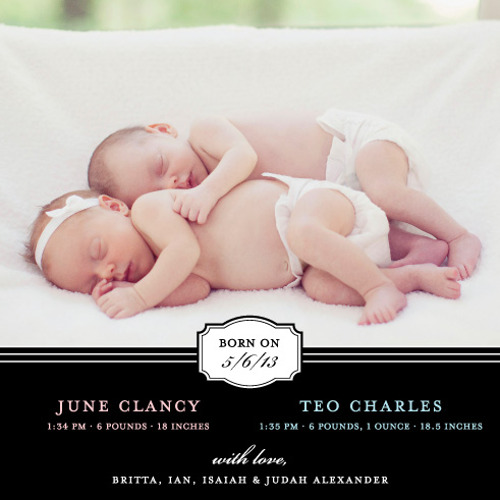 My favorite photos of our family are from the shoot we did with Tiffany Arment two years ago, so when she offered to photograph our newborn twins, I was thrilled.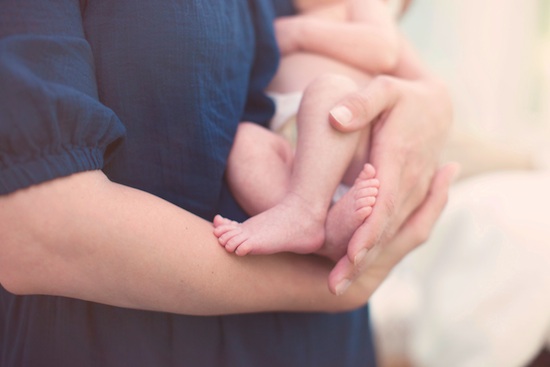 I love Tiffany's dreamy, hazy style, and her ability to capture the beauty in everyday moments. She's not a "babies in a basket" type photographer. Nobody puts baby in a corner basket!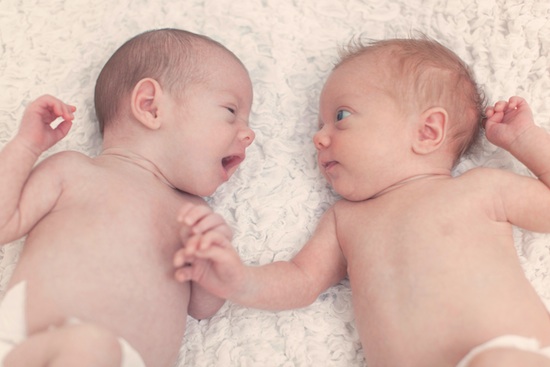 I also love that after processing the best shots from a shoot, she presents you with a beautifully packaged CD. This means you can do whatever the heck you want with your images. So many photographers out there try to maintain the digital rights to their photographs. This is fine for corporate shoots, but not for my baby pictures! (I'm still trying to get the digital files from my wedding…)
Planning a photo shoot when you're  a few weeks postpartum can seem overwhelming.
But it ended up being so easy.
A few days before our shoot, I put together a Pinterest board to give Tiffany a general idea of what I was going for. I knew which room in the house got the best morning light. Fortunately I already had a crib and nursing chair set up in that room. The morning of the shoot, I pulled out a few white blankets to act as a soft backdrop. (We were so on the same page that Tiffany brought some, too.) Wardrobe was easy since I wanted the twins to be mostly au naturale.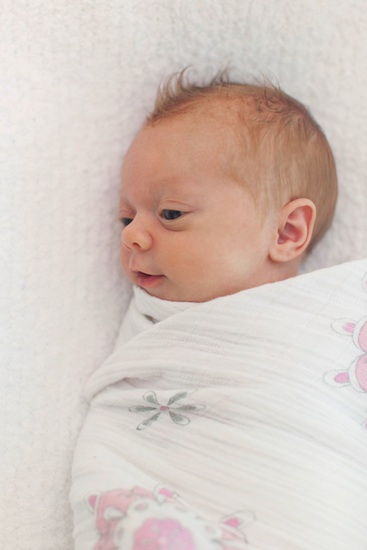 Unfortunately the babies were a little cranky that morning, but Tiffany was super patient. She even helped hold them and worked some "shushing" magic on my fussiest babe.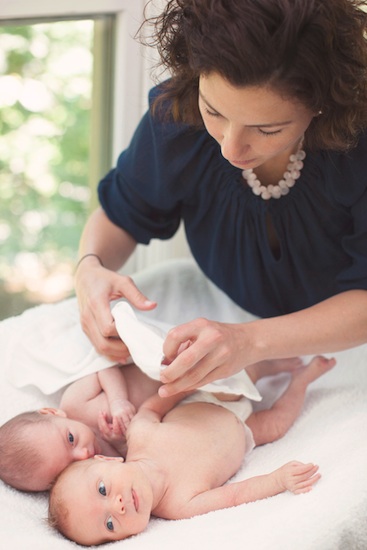 Things got much easier once they finally fell asleep. In retrospect, I would have pumped some milk so we had bottles on hand. That way, we wouldn't have had to stop the shoot so many times for little nursing/comforting sessions.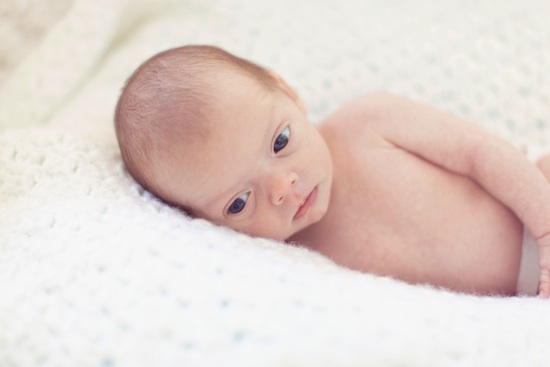 I also would have had some snacks on hand for the mom and photographer! I was still on heavy drugs so hopefully she'll forgive me.
The babies were four weeks old here. But they were born a month early, so they are still super tiny. I'm so glad we captured them in their freshly hatched state.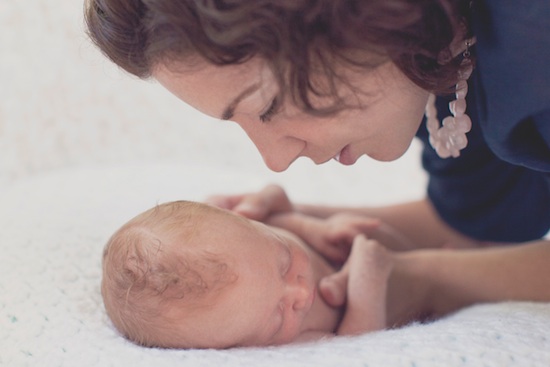 Tiffany, I can't thank you enough for this beautiful gift. (And your husband for his amazing pasta-free lasagne.)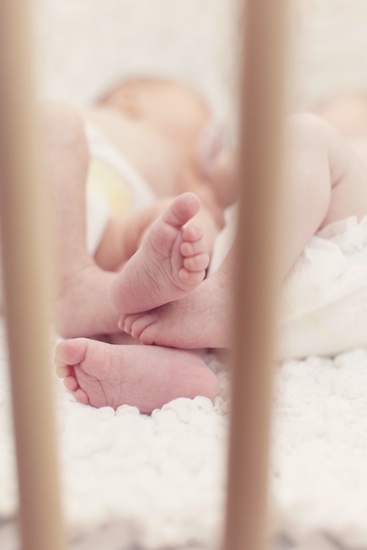 If you are in the NYC/Hudson Valley region, I highly recommend Tiffany Arment Photography for wedding, family and newborn photography.